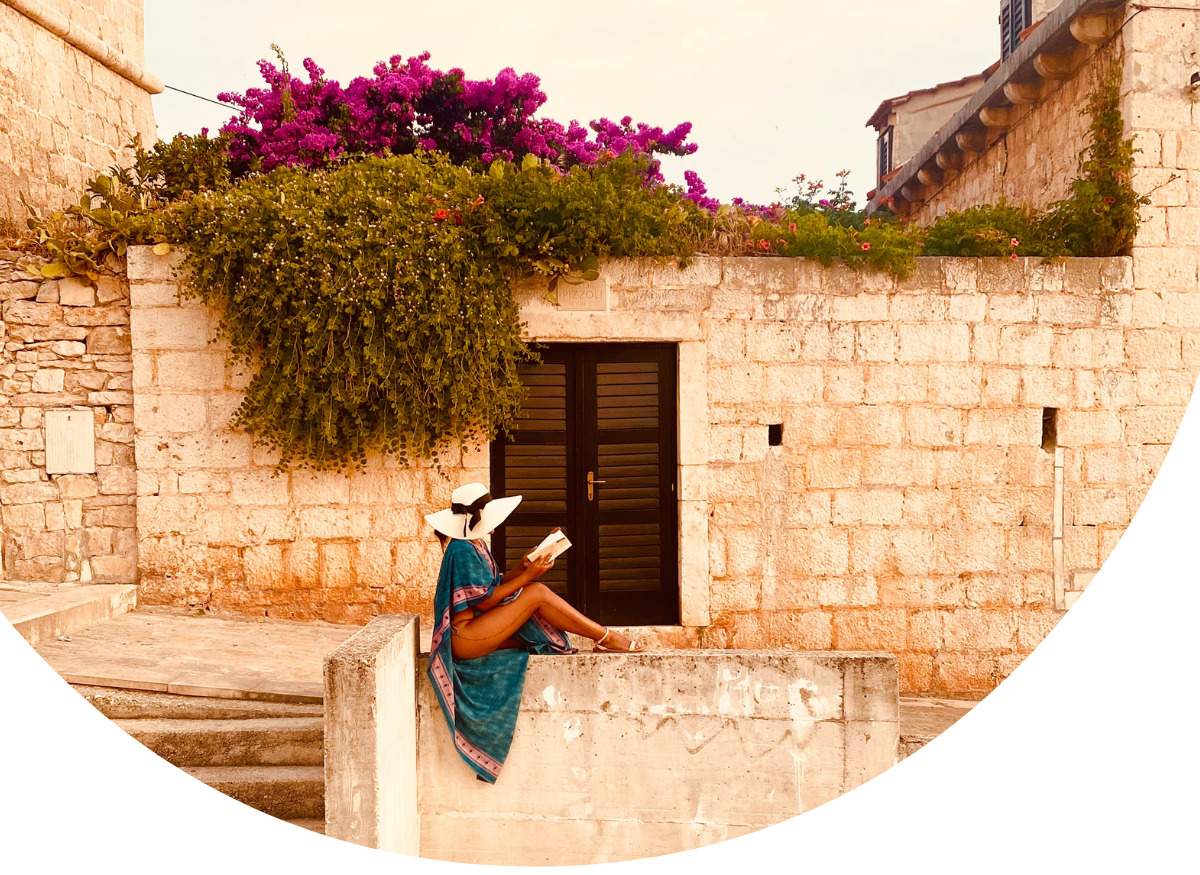 Welcome to BWAB!
I'm Jona, a former travel journalist and teacher, and a poet and fictionist with a high dose of imposter syndrome. My affairs with the world and words started with a book. I've seen bits and pieces of this beautiful wounded world. Hence, the name of the blog. I'm from the Philippines, lived in Vietnam for four years, and now I'm indefinitely living in Munich, Germany.
What originally was a repository of random thoughts on life, travel, and books, BWAB is now a full-on resources of those embarking the digital nomad life with a decent amount of travel guides, occasional dive trips, and book readings spread thick in between. Oh yeah, a lot of solo travel resources around Europe and Southeast Asia. For quick travel and accommodation guides in Europe and Asia, check my ultimate travel cheat sheet for free.
For real-time stories, puns, personally proven travel hacks, exclusive digital nomad resources, and self-deprecating awkwardness, follow me on Instagram: @jonajournals or my weekly mind-meandering on Medium.

destination guides
You may not know how to save your soul, but you know how to put one foot in front of another.—Rebecca Solnit
December 8, 2023
Tulum is legit one of the coolest spots for a vacay—whether you're on a honeymoon, a family getaway, or just vibing with your inner Mayan. You've got the jaw-dropping Mayan ruins, epic beaches along the Caribbean sea, stunning cenotes, and a food scene that's basically a flavor explosion. But, hold
[…]
digital nomad guides
And her joy would become a restless thing, flapping its wings inside her, as though looking for an opening to fly away. ― Chimamanda Ngozi Adichie
November 15, 2023
Last month, I started taking my travel blog seriously as a source of passive income. That means I have to show up every day and improve it every day. Updating old content. Writing new ones. SEOing everything. Doing backlinking. The whole shebang. Here are some strategies I put in place
[…]
reading life
My grandfather says that's what books are for," Ashoke said, using the opportunity to open the volume in his hands. "To travel without moving an inch.― Jhumpa Lahiri
December 7, 2023
Are these names familiar? George Sand. Colette. Simone de Beauvoir. Madame de la Fayette. Gertrude Stein. No? How about Moliere, Voltaire, Balzac, Victor Hugo and Zola and Proust. Yeah? Yeah, now I know what kind of reader you are. 😉 So yes, these are some of the most popular writers
[…]
life and food
One cannot think well, love well, sleep well, if one has not dined well.—Virginia Woolf
December 3, 2023
Welcome to Tulum, where the sun-kissed shores meet the charm of imperfect plumbing and a thriving iguana community. This coastal haven, just an hour and a half from Cancún, has evolved beyond its quaint past. While traffic and waiting lists now dot the scene, fear not – Tulum's allure persists.
[…]