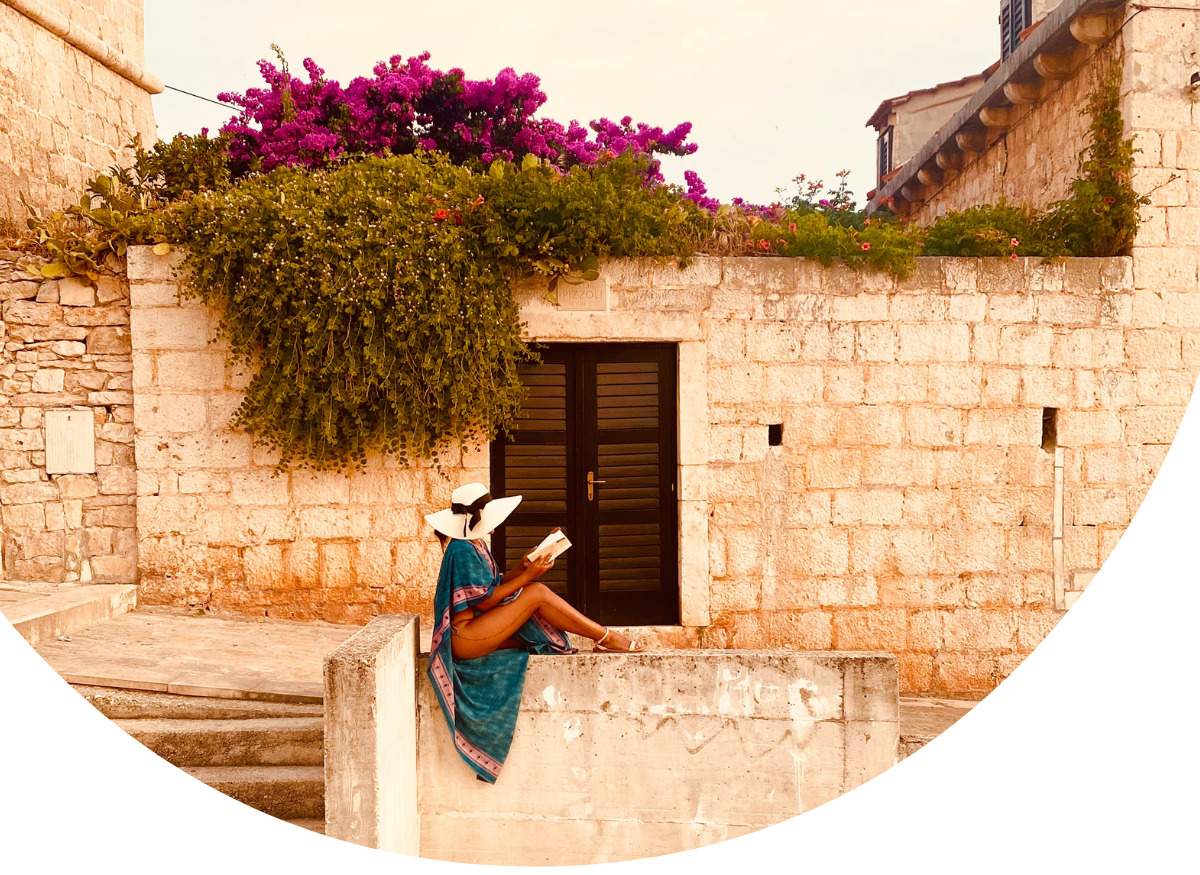 Welcome to BWAB!
I'm Jona, a former travel journalist and teacher, and a poet and fictionist with a high dose of imposter syndrome. My affairs with the world and words started with a book. I've seen bits and pieces of this beautiful wounded world. Hence, the name of the blog. I'm from the Philippines, lived in Vietnam for four years, and now I'm indefinitely living in Munich, Germany.
What originally was a repository of random thoughts on life, travel, and books, BWAB is now a full-on resources of those embarking the digital nomad life with a decent amount of travel guides, occasional dive trips, and book readings spread thick on this blog. Oh yeah, a lot of solo travel resources around Europe and Southeast Asia.
For real-time stories, puns, personally proven travel hacks, exclusive digital nomad resources, and self-deprecating awkwardness, join my weekly substack newsletter.

destination guides
You may not know how to save your soul, but you know how to put one foot in front of another.—Rebecca Solnit
March 22, 2023
Joan Didion. Jeniffer Egan. Mia Alvar. Eula Biss. Ada Limon are some of the names that come to mind when I think of New York. These writers have written about and from New York. New York City has long been a hub for literary creativity and inspiration, and its independent
[…]
digital nomad guides
And her joy would become a restless thing, flapping its wings inside her, as though looking for an opening to fly away. ― Chimamanda Ngozi Adichie
March 23, 2023
The closest to coliving I did in my adult life was when I tested the teaching waters in Vietnam and became a volunteer teacher for three months in Hanoi back in March-May 2017. I found this opportunity on Workaway, a famous website for cultural exchange and volunteering programs in many
[…]
reading life
My grandfather says that's what books are for," Ashoke said, using the opportunity to open the volume in his hands. "To travel without moving an inch.― Jhumpa Lahiri
March 22, 2023
Joan Didion. Jeniffer Egan. Mia Alvar. Eula Biss. Ada Limon are some of the names that come to mind when I think of New York. These writers have written about and from New York. New York City has long been a hub for literary creativity and inspiration, and its independent
[…]